Content Count

982

Joined

Last visited
About Hawkwing
Rank

Forum Ninja That Really Needs To Take A Typing Class


Birthday

May 17
Profile Information
Gender
Interests

Thinking and philosophizing. Reading and Video-games. Really, if it makes me think, it'll probably interest me.

Location

Juggling Around A Dozen Games At Once.
Previous Fields
Favorite Fire Emblem Game
About Me
A quiet, serious, and thoughtful guy that enjoys reading, walking, and playing video games. Strategy games are my favorite genre, with adventure games being a close second. Occasionally, I try out RPGs (mostly western) and shooters. Really, if a game makes me think, I'll probably enjoy it.
I tend to give very long responses, and I'm erratic on when I actually do post, so there's your warning if you wish to argue respond to me.
I have an eccentric side, and I let it roam free in Far from the Forest and Forum Game topics, which I tend to visit when the main site is slow and/or when I'm bored. It's subdued/absent when I'm posting in the main forums, so try to keep that in mind.
If you have Discord, and are interested in adding me as a friend, for some strange reason known only to you, it's Hawkwing#1974. PM me for my Nintendo Friend Code.
Fire Emblem Games I've played:
Awakening (Ironman Hard. Love the amount of freedom you're given on how to play and its cast; not a fan of the wonky difficulty)
Echoes (Hard Classic. Love its unique mechanics, fast pace, and voice acting; I personally enjoyed the story but won't deny it is heavily flawed)
Fates: Conquest (Hard Casual. Has the best gameplay in the series, and the first half of the game is the most fun I've had with Fire Emblem. I stopped having fun during the second half, when levels started overstaying their welcome. The story's infamous reputation precedes it, but it's still not good)
Shadow Dragon (Hard 1 Always Ironman. Best writing in the series and the best handling of permadeath; Its simplicity is both a blessing and a curse).
Currently Playing: Three Houses (Blue Lions), Blazing Sword, Birthright and Shadow Dragon.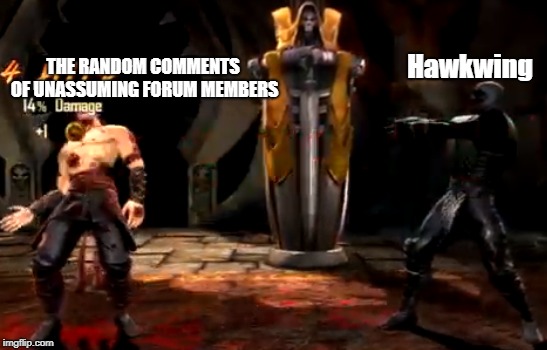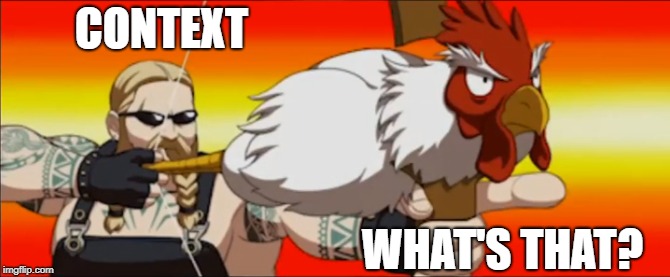 Did so on May 5th, 2019. Associate Degree in Applied Science, Engineering Technology. In other words, I spent three years getting a lot of hands-on experience in a wide range of engineering fields, including machining, electricity, robotics, CNC, CAD/CAM, and more. I am interested in the fields of CNC and CAD, due to it using knowledge of what I learned in machining while applying it in a different manner elsewhere
I audited a machining class until I found a job. It lasted most of the day, I didn't get any credit, and I had to pay to take tests, but it was free, I could leave at anytime, and it's hard to say no to free experience. The best engineers are also manufacturers, and I can see how that applies in practice already. Design philosophy is much different once you start thinking about "what would I do if I was handed this part", y'know?
Currently a CMM (Coordinate Measurement Machine) operator (or in general, a Quality Control Technician). In other words, I use a machine to inspect parts to make sure they're within specs. Or I just measure them manually. Depends on the part.
Then COVID-19 hit and I was laid off and now I got a new contact job, where I program robots, deal with woodwork, put things in boxes, and all sorts of different jobs. I don't mind, honestly. I ain't complaining about discovering new fields.
The important thing about this ideal is the double demand it makes on human nature. The knight is a man of blood and iron, a man familiar with the sight of smashed faces and the ragged stumps of lopped off limbs; he is also a demure, almost maiden-like, guest in hall, a gentle, modest, unobtrusive man. He is not a compromise or happy mean between ferocity and meekness; he is fierce to the Nth and meek to the Nth...
— C. S. Lewis, The Necessity of Chivalry
It is upon the trunk that a gentleman grows. When that is firmly set up, the Way grows.
— Confucius
Nearly all men can stand adversity, but if you want to test a man's character, give him power.
— Abraham Lincoln
THEODORE ROOSEVELT ISLAND NATIONAL MEMORIAL
YOUTH
I WANT TO SEE YOU GAME, BOYS
I WANT TO SEE YOU BRAVE AND MANLY
AND I ALSO WANT TO SEE YOU GENTLE AND TENDER
BE PRACTICAL AS WELL AS GENEROUS IN YOUR IDEALS
KEEP YOUR  EYES ON THE STARS BUT REMEMBER TO KEEP YOUR FEET ON THE GROUND
COURAGE, HARD WORK, SELF-MASTERY, AND INTELLIGENT EFFORT ARE ALL ESSENTIAL TO A SUCCESSFUL LIFE
ALIKE FOR THE NATION AND THE INDIVIDUAL,
THE ONE INDISPENSABLE REQUISITE IS CHARACTER
MANHOOD
A MAN'S USEFULNESS DEPENDS UPON HIS LIVING UP TO HIS IDEALS INSOFAR AS HE CAN
IT IS HARD TO FAIL BUT IT WORSE TO HAVE NEVER TRIED TO SUCCEED
ALL DARING AND COURAGE, ALL IRONED ENDURANCE OF MISFORTUNE
MAKE FOR A FINER AND NOBLER TYPE OF MANHOOD
ONLY THOSE FIT TO LIVE
WHO DO NOT FEAR TO DIE
AND NONE ARE FIT TO DIE WHO HAVE SHRUNK FROM
THE JOY OF LIFE AND THE DUTY OF LIFE
Words to live by. But seriously, wear them if you work in such a field. Eye injuries and workplace accidents are nothing to scoff at.
Essentially my reaction to Three Houses opening cutscene.
And my thoughts on the rest of the game.
Taguel on a trampoline, because alliteration, rabbits, I wanted practice on using paint.net, and it's an odd reoccurring dream I keep having for some reason. Make it an alt, IS. You've made events and weapons out of weirder and lazier things.